The Money Came at the Right Time
At the end of the meal, Deal and his gang gave Janet a Christmas card. "I read the card and it had scriptures on it, which let me know they were good people ... They were very genuine individuals. They were total strangers. Counting the money, I got so choked up by the time I got to $400. They wanted me to count out loud. By the time I got to $400 I was like 'oh my goodness this is really happening. I got so emotional and I don't really like to cry with a camera in my face, but I didn't even care at this point. I had 12 total strangers saying, 'Hey, we care enough about you because of how you made us feel while we were dining and we want to be a blessing to you and your family.'"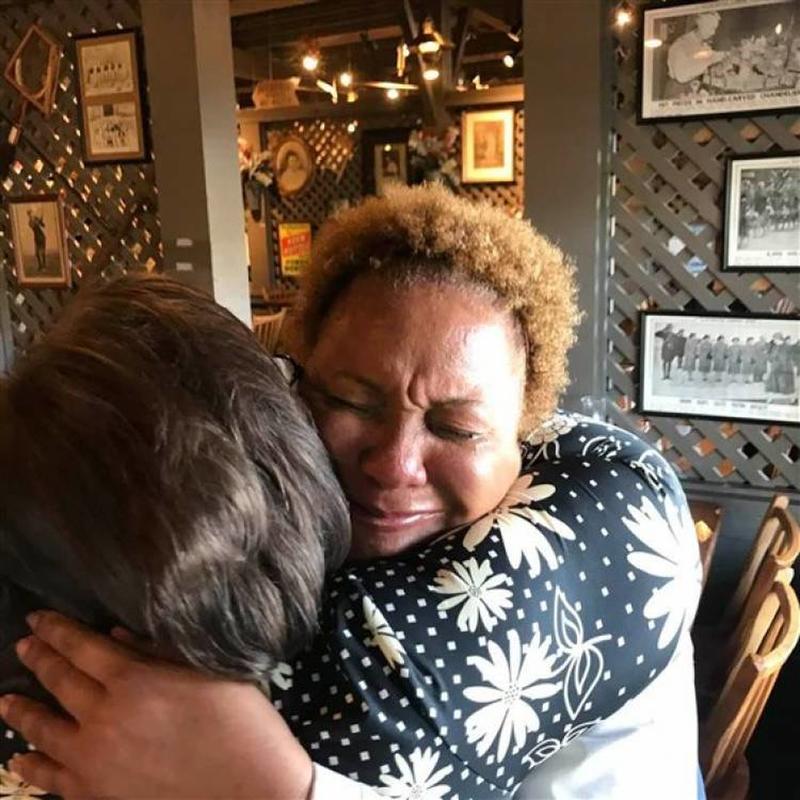 It came at a great time when Janet Ballard needed to pay off her taxes. She was able to pay her taxes as well as her car payment early, which helped her credit score. A merry Christmas for her, indeed.
Comments
Comments
---
Latest Articles
Latest Articles
---