"Jeannine, I love you, girl."
The TV segment had K.T. Robbins meet Pierson at her retirement home where they shared a hug and a kiss. Robbins told her, "I always loved you. You never got out of my heart." Pierson, still a French speaker, told reporters, "he said he loved me. I understood that much." Their second chance at seeing each other was all thanks to the television station interviewing Robbins about his experiences in the war. That's when he showed them the old photograph. The station tracked down Pierson.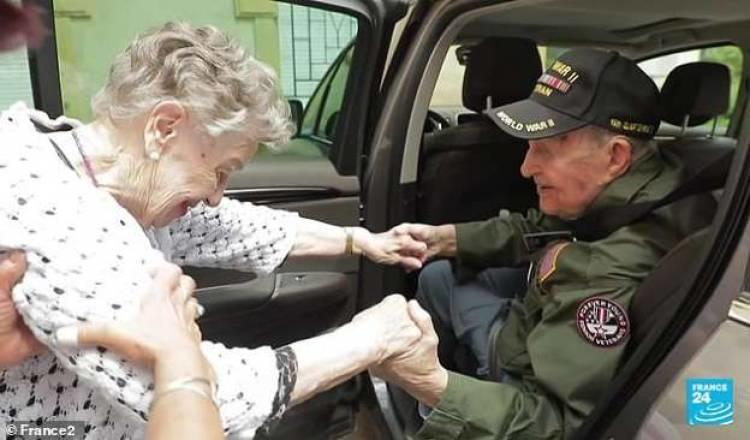 Pierson had attempted to learn English after the war in case Robbins returned. "When he left in the truck I cried, of course, I was very sad. I wish, after the war, he hadn't returned to America," she told reporters. Even though they hadn't seen each other in decades, the love was still there. As they left, Robbins said, "Jeannine, I love you, girl."
Comments
Comments
---
Latest Articles
Latest Articles
---