A Surprising Commencement Speech
At the most recent commencement ceremony at Morehouse College, philanthropist Robert Smith was on stage to accept an honorary doctorate. What he told the graduating class of 2019 would be an amazing surprise for everyone in attendance. Robert Smith, a billionaire and philanthropist, promised to pay off the 400 students student loans.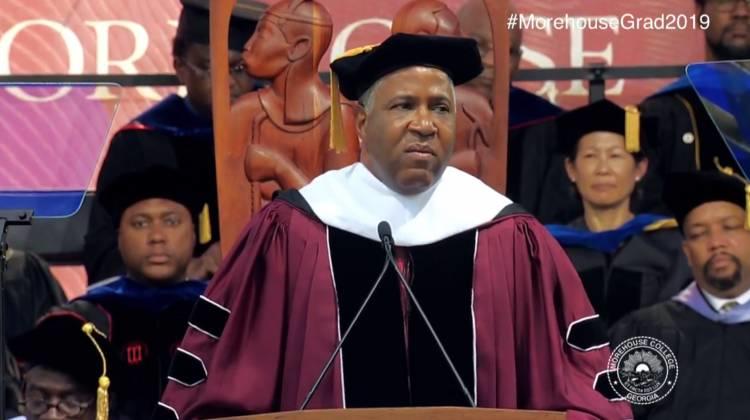 Morehouse College is a historically black, all male campus in Atlanta. On the commencement ceremony on Sunday, Robert Smith said, "You have the power within to be great, be you, be unstoppable, be undeniable, and accomplish the things that people thought you never would." He continued, "treat all people with dignity even if you can't see how they're going to help you." Shortly after those words, he informed the class of 2019 he'd be paying for their student loans, much to the ire of anyone who had paid for their school debts in cash.