A £1 Painting Shredded
The bid that won the 'Girl With Red Balloon' painting came in at £860,000. With the buyer's premium included, the total came out to £1,042,000. The winner gave their bid via phone just around 9pm. The estimate for the price was originally £200-300,000, so the sale of the piece was more than successful. Right after the sale was concluded, the painting began to do something peculiar.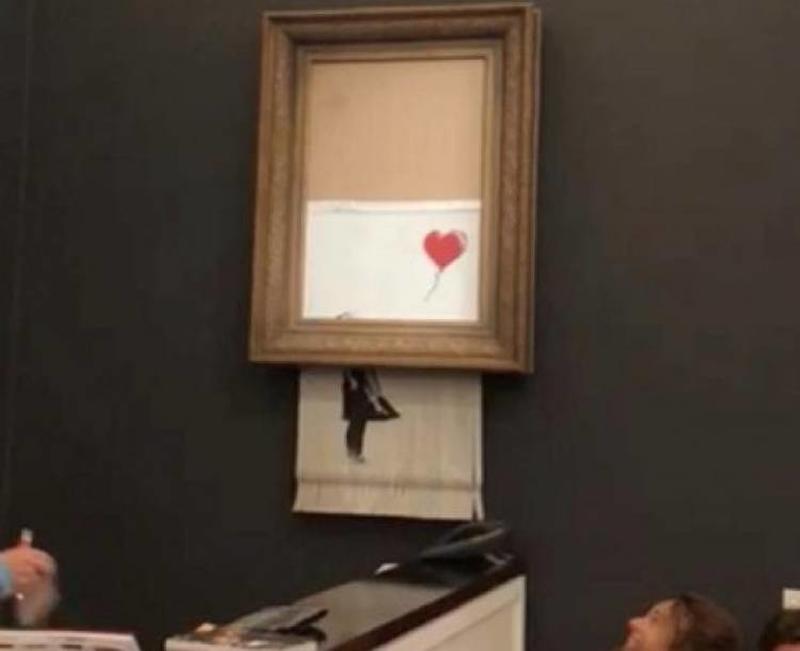 Without warning, the painting began to slide down the frame into a hidden shredding device. Half the painting was shredded, hanging down the frame in strips. The crowd could only stand there with mixed reactions. Some can be seen smiling, while others are oblivious. It was Alex Branczik, Sotheby's senior director and head of contemporary art who said it best: "It appears we just got Banksy-ed."